Established in 1991 with a registered capital of 5 million baht, fully paid. Initially, our customers were government agencies. and educational institutions which we have been entrusted with the responsibility of carrying out In large projects of many government agencies together
to keep the organization up-to-date And able to better meet the needs of customers in the beginning of the year 2005, it has undergone a major organizational change. since the internal restructuring There is an opportunity for the new generation to take part in the administration more. adjusting the image to be modern It also expands the group of customers to the private business sector. And the most important thing is to adjust the concept of operation. with a focus on being "Building a competitive edge for customers with the right technology and easy accessibility. But powerful" or "Simply Make Powerful"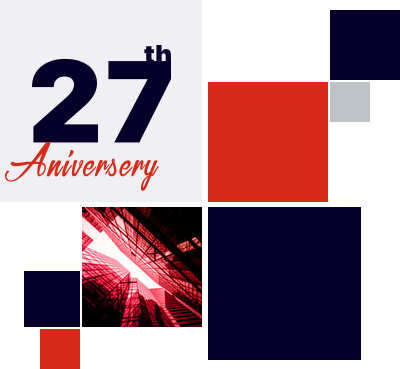 Scope of work
In order to meet the needs of customers as much as possible. Therefore, we create the expertise of personnel to cover 4 areas as follows:
Web Base Software "GO Online" is what leading organizations are bringing themselves to that idea. With the ability of Web Base Technology, we are free from the limitations of place and time. Therefore, IT-CAT company therefore focusing on such technology to be able to help you in the development of work systems within the organization Or maybe turn your website into a powerful tool to increase your competitiveness.
Windows Base Software In addition to the ability to be complex. There is still a need for fast response, so Windows Base Technology is still important. There is also a Web Service technology that makes online work efficiency not inferior to Web Application.
Mobile Device Software With the technology to make things smaller and the communication network pervasive, mobile devices are gaining more and more attention and importance. Because various resources are limited.
Research & Development Research is our priority. which we focus on practical application Some things may not be new to the world. But it is to reduce dependence on foreign technology.
Operation Philosophy
concept of operation is to take care of customers comprehensively When customers have problems and need tools to solve problems We will give advice to clarify problems and solutions. until it can be summarized as a clear need Based on those requirements will lead to the choice that we will offer to our customers appropriately. And the customer will decide to choose the best by themselves. When entering the system development process, we focus on working closely with customers. until it is like being the same team In order to get the right work as needed and solve problems efficiently bring customer satisfaction Even after the job is done, we are aware that our customers still need our attention. Even though we make the system easy to use.
team ability This is another strength of ours. With personnel who specialize in a variety of technologies such as Mobile Device, Web base Application, Web Service, Networking & Communication, Device Identification, etc. These various technologies Let's work together. (Collaboration) until it becomes a comprehensive work system that fully meets the needs of customers. It also creates new ways of working for customers as well.
various theories that exist in the world must be applied to be able to truly benefit Therefore, in addition to working in a defensive manner by working according to the needs of customers. Research and development of new things is also another part that we give importance to and have created a research team to work in parallel. As a result, we have new research results to support the work of our customers. and support our own work all the time as well

IT-CAT CO., LTD.
Who creates competitiveness for customers with the right technology
and easy to access, not complicated but effective
Address
33 Chuanchuen Neo HouseVillage
Soi Khubon 6 (Yak1)
Ramintra, Kannayao,
Bangkok 10230
About US
Terms of Service
Privacy Policy